About D&S Asphalt Sealing Co. Paving Services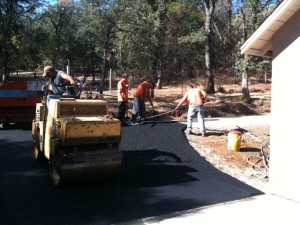 For over 30 years D&S Asphalt has been providing asphalt paving and sealing, parking lot and road striping, and asphalt repairs to business and private residents throughout Northern California.
As a local family owned company with a clear focus on quality work and respectful customer service, we are proud to offer our community a wide range of paving services, and take pride in the work that we do. This has built strong and continuing relationships with our customers who we are very grateful to have the opportunity to serve.
Call D&S Asphalt for an estimate. We will help you determine the level of work involved in your paving project and provide you with solutions. We provide free estimates.
Call Us for a Free Estimate: 530.533.5396
D & S Asphalt Sealing Co.,LLC License # 4261772615
Foothill Blvd. Oroville, Ca. 95966
Phone: 530-533-5396
Toll Free: 800-482-5555
Fax: 530-532-9441
In Loving Memory of David Sarey