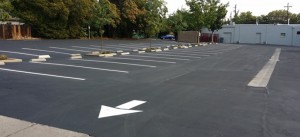 Along with all major asphalt repairs, D & S Asphalt Sealing Co. completes the job with striping, whether it's a new pavement striping layout or re-striping. Whenever resurfacing a parking area, it is essential to re-stripe the parking lot to accommodate visitors.
Including:
Speed Bump installation and painting
Concrete bumper stops
Pavement striping and signage
With the passage of the America's with Disability Act (ADA) there are now both Federal and State codes that require all parking lots to be in compliance. We ensure full ADA compliance.
Including:
New Handicap Ramps
Van access
Entrance signage
Parking signage and striping
Parking spaces and Aisles
All Federal and State ADA compliance
Choose D & S Asphalt to evaluate your handicap access areas to be sure you are in compliance.